McKelvy's was commissioned to create this wonderful new style Fireplace.

Our Trained and Certified Technician "Chopper" took on the job.

A tedious and specific effort; Each tile had to be precision cut and placed to correspond with all others to develope this over all look desired by the customer and required by his own taste of perfection.
Color and Tile style is Customers Choice.
AVAILABLE IN A MULTITUDE OF COLORS AND PRODUCT CHOICES.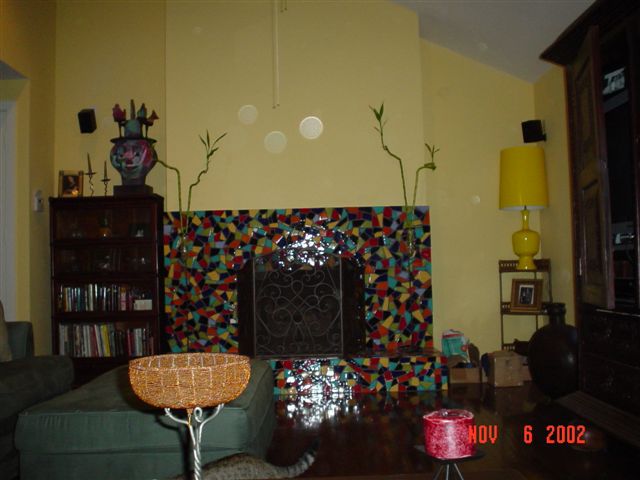 "The BEST seen yet and far superior to those shown on "Trading Spaces"
... was the final verdict!