FROM THE ADBA
Who's afraid of the big bad Pit Bull?
Well... LOTS of misinformed people,
that's who!
Aren't Pit Bulls mean and vicious?
American Temperament Testing Society gave Pit bulls an 83.9% passing rate. That's as good ad Beagles and Golden Retrievers!
Don't they have locking jaws?
That's one of several false 'MYTHS'.
BE INFORMED ~ Click on the link below.

Once An Honored Symbol standing for America...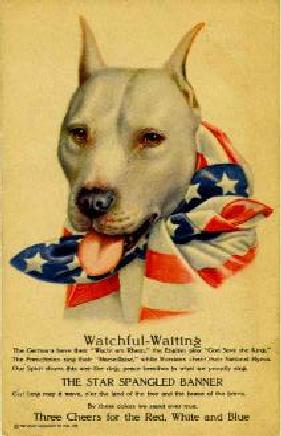 FROM THE DOG OWNER'S GUIDE
The American Pit Bull Terrier
A gentle and courageous pet; a victim of bad press:

The breed was used to illustrate American neutrality without fear in 1914, the toughness of Levi jeans, and as a"defender of Old Glory."
More famous than RinTinTin, and as well loved as Lassie,The Pit Bull was America's perfect pet and companion.
SO WHAT HAPPENED?
* * * * * * * * * * * * * * * *

SEE COMPLETE STORY: Click on link below: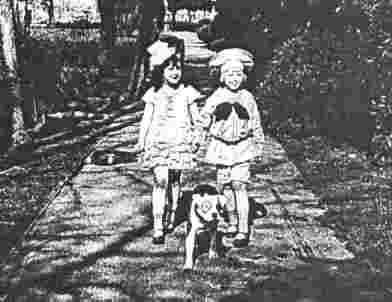 Movies: Buster Brown Commedies
Buster and his dog, Tige (an American Pit Bull Terrier), remained a popular comic for many years and soon became even more famous as the emblem for a shoe company, a textile firm, and several others. "Tige" of Buster Brown and "Pete" of Our Gang's Little Rascal are the same canine actor... showing a vast capability to be all needed around children, confusion and stress as well as being capable of strict obedience.
The Pit Bull was a trusted companion of settlers in this great homeland of ours!